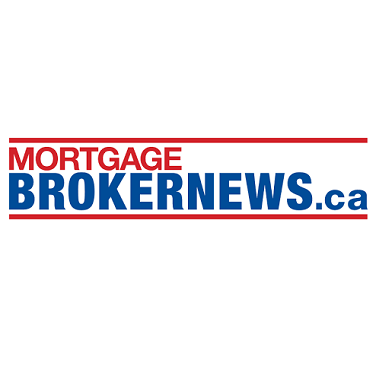 Monday, 18 May 2020
By Mortgage Outlet
https://www.mortgagebrokernews.ca/people/phil-cragg-on-what-makes-a-mortgage-professional-a-top-contender-329580.aspx
With an established track record of service to first-time homebuyers, owners seeking refinancing, and individuals with bruised credit alike, Phil Cragg of Mortgage Outlet has risen through the ranks to become one of the organization's top Ottawa-based professionals.
Cragg attributed his success to an appetite for excellence that stemmed from even before his broker days.
"Ten years ago, I had just sold my business and I had a chance meeting with someone in the mortgage industry," Cragg said. "I was in the midst of looking for a new career path/business opportunity and that was the beginning of my journey. I have been a serial entrepreneur ever since graduating university with ventures into several different sectors, and the finance sector always intrigued me. The mortgage industry gave me the opportunity to continue to be self-employed and in control of my own destiny."
This mindset has sustained him through the difficult first months of a broker's career.
"My last business prior to getting into mortgages was in the online space, and from day one I have focused online for my lead generation," Cragg said. "I have always set lofty goals from day one, and in my first year I exceeded those goals. I have continued to set aggressive year-over-year goals, always challenging myself to keep scaling the business while maintaining great service and never resting on my laurels."
Among Cragg's most important guiding principles is a focus on customer service, which he said has helped cement his reliability in the eyes of his client base.
"I realize that a mortgage is one of the biggest purchases a client will make in their lifetime, and although I may never meet the majority of my clients face-to-face, I can honestly say that the relationships I have developed with my clients over the years is one of the biggest reasons I have so many clients who come back to me," Cragg said. "I always take the time to get to know my clients, and by the time their deal is done, I am fairly confident that the majority of my clients would say that they feel they know me pretty well also."
Being a personable helping hand can only get one so far, however, which is why Cragg is still keeping up to date on what the market has to offer.
"Aside from the relationship that I develop with my clients, my second speciality is being in a position where I am able to offer my clients the best rates available," Cragg said. "I ensure that I am always on top of the best rates available in the market."
And while the gnawing uncertainty wrought by the COVID-19 pandemic is proving to be the most problematic ordeal that his business has faced, Cragg said that he remains undaunted.
"Maintaining a positive attitude and a healthy work-life balance is crucial to working my way through the challenging environment that we are now in," Cragg said. "From a professional perspective, I am focused on ensuring that I reach out to all clients that I have dealt with over the years to touch base and enquire about any financing needs that they may have. Additionally, I am also staying in contact with my realtors that I work with closely with to maintain contact and keep my pulse on the current market."
Cragg said that adhering to schedules that were already working even before the crisis took hold has been vital to the continuity of his business.
"I remain focused on developing a strong social media presence and maintaining my CRM to maximize my client contact," Cragg said. "On a personal level, having a set routine helps to ensure that my wife and I are able to dedicate time to our work, while taking care of the kids, has helped everyone tremendously."