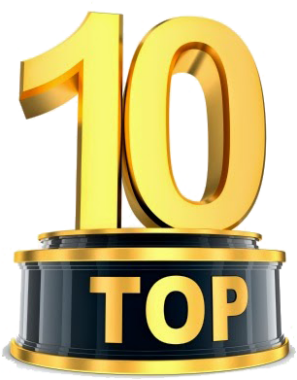 Monday, 04 March 2019
By Mortgage Outlet
So you need a mortgage. The bad news is that mortgages have become more complex than ever! So here are our Top 10 Mortgage Mistakes made by Canadians:
10 – Believing that FIXED rates are "safer" and VARIABLE rates are "riskier". This is a HUGE misconception, which I explain here. : https://mortgageoutlet.ca/fixed-versus-variable-the-mortgage-question
9 – Assuming a big bank is the best choice. The big banks are great, but you need to understand their fine print. For example, banks have high IRDs – https://www.youtube.com/watch?v=UpoeDpTKxXU
8 – Withholding information from your lender. Lenders will find out about other properties you own, or previous bankruptcies, or that your uncle is your employer. So be upfront about it or the mortgage may get cancelled two days before the closing date!
7 – Buying a property with a firm offer, without understanding the risks. For example, you could have great credit and income, but banks might walk away if you overpaid for the property or if the property's 'economic life' is short
6 – Assuming that your 'main' bank is the best place to go for your mortgage. Sure, it can be nice to have all your banking at one institution, but sometimes other lenders can offer you a larger mortgage, lower rates, better terms, lower penalties, etc
5 – Making lots of bill payments in full before applying for a mortgage. It is always critical to pay your bills on time, but sometimes, it is better to NOT pay your bills entirely – because that money is better suited to be used for a down payment or renovations. Similarly, don't make lots of transfers between accounts before speaking with your mortgage professional.
4 – Not paying your bills, quitting your job, leasing a new car before your mortgage closes. Sure, your mortgage may be approved, but ANY lender can cancel a mortgage before funding if your situation materially changes. So don't do anything drastic or you could be in trouble!
3 – Believing your pre-approval guarantees your mortgage. This is a dangerous misconception, as discussed in my blog here. https://mortgageoutlet.ca/pre-approvals-illegal-canada/
2 – Not working with a mortgage broker. Ok, of course I'm going to say this. But mortgage brokers have access to many banks and lenders and can shop around for the best rate and best terms. Some lenders are best for new-to-Canada, some for business owners, some for bad credit and some for luxury properties. Plus, a mortgage broker can check your credit only once and then send that report to many lenders
1 – Renewing with your current lender without getting a second quote. Many lenders issue a renewal lender with high rates. Always get another quote and you could save thousands!