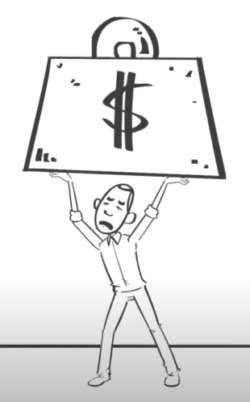 Wednesday, 15 February 2023
By Mortgage Outlet
Interest rates have been on a rollercoaster ride over the past year and have skyrocketed beyond expectations. The Bank of Canada promised low rates for a long time, but this has not been the case. The increasing mortgage rates and payments are putting homeowners under immense financial pressure and are a cause for concern.
At Mortgage Outlet, we understand the impact that these rate hikes have on your financial wellbeing and are here to provide you with the best possible solutions to lower your rates and monthly payments.
We are proud to offer some of the best mortgage rates and solutions in the market, with rates often under 5%! That's right, we can help you secure a lower rate and reduce your monthly payments, enabling you to focus on your financial stability and long-term success.
Some of our rates are as low as 4.64% (as of February 16, 2023), a significant difference compared to the current variable mortgage rates that range from 5.70% to 6.20%. Don't let the rise in variable mortgage rates stress you out. Take control of your mortgage and make a change today.
Our advice is simple and free. Book a time to talk with your mortgage representative and they'll answer your questions, provide you with the best advice, and help you secure a better mortgage rate. The assessment of your mortgage is complementary and there's no obligation. However, you will need to qualify for these rates, meaning you need to have a steady income and good credit. Breaking the mortgage could also come with a penalty, but we have ways to reduce the penalty and we love to "do the math."
Each case is different, and we will consider factors such as your other debts, renovation needs, and more. In many cases, the estimated savings from breaking the mortgage far outweigh the penalty amount. We have even helped clients pay off a car loan to free up $700 per month.
The math has changed significantly over the past 6 months as variable rates have increased and fixed rates are now often under 5.00%. This makes it more advantageous for homeowners to lock in their rates.
We are pleased to announce that in many cases, we can help you reduce your payment and rate with your existing lender, with no penalty, and you generally don't need to re-qualify for the mortgage.
Take advantage of this opportunity to secure your financial future and save money. Contact us today, and we'll run the math to see if it makes sense for you to lock in your rates.