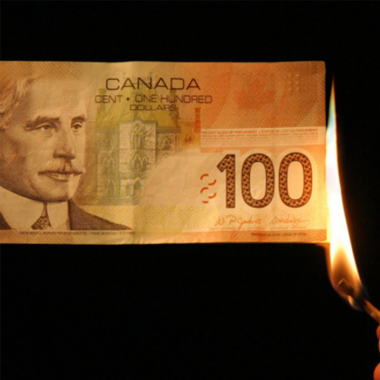 Thursday, 17 May 2018
By Mortgage Outlet
When a mortgage term is almost complete, banks send letters to their clients to 'renew' them into a new mortgage. Signing this letter usually takes one minute – and most people don't give it a second thought – but this decision could cost you thousands of dollars and could be one of the largest financials mistakes you can make. It's interesting that Canadians won't get a second opinion on their mortgage, when they will drive around the city to collect 'double miles' or save 5 cents on gas!
Recent studies have shown that 40-50% of mortgages are renewing in 2018. Lenders love to retain clients, and generally make it very easy to renew. Just. Sign. One. Letter. That simplicity is coming at a hefty cost to Canadians. The renewal rates the lenders are offering are generally not competitive at all. Mortgage renewal rates at new lenders (who are competing for your business) tend to be some of the lowest mortgage rates available in the industry. It makes sense that rates are low – you've proven that you've paid your mortgage for the entire previous term – and for most people – their property is worth much more money now than it was when they bought it – thereby further decreasing risk for the lender.
Let's assume the following example: A buyer bought a house for $900,000 5-years ago and had a $600,000 mortgage that is about to expire. The current mortgage balance is $500,000, and the property is now worth $1,300,000. The bank's renewal offer is 2.80% variable, but many lenders are offering variable rates of 2.50% or even better. Now the geeky math part is that 0.30% on $500,000 is $1,500 per year – AND this is a 5-year term. So the savings are approximately $7,500 in after tax dollars. For many people, that is like a $15,000 bonus on your income! That's a pretty decent savings considering it will just require an application and a few other documents to shift the mortgage. Lenders are more-and-more eager to transfer the mortgage to them – and the good news is that the new lender WILL PAY for the various costs to switch the mortgage at the end of the term. I love spending money on restaurants, travel and entertainment – but I don't like spending money on interest. Do you?