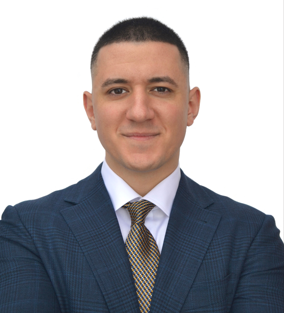 Stefano Lasne
Mortgage Agent Level 1 #M22004508
Ottawa, ON
Call me directly:
613-854-5960
Follow me:
About me
Stefano is a dedicated mortgage professional committed to providing clients with friendly and attentive service, understanding clients' unique financial circumstances, and finding the right mortgage solution to meet individual client needs. Stefano is committed to his clients' best interests and to establish long-term client relationships by providing exceptional service that drives unparalleled customer satisfaction.
Whether you are a first-time homebuyer or looking to refinance, save time and money by allowing Stefano to find the best mortgage product from a variety of lenders and financial institutions, customized to your unique needs.
With access to multiple lenders, Stefano can offer greater options for his clients, while providing his clients the latest mortgage financing information to make an informed decision. Stefano is a reliable and trusted source to provide the financial knowledge and guidance to make the home-buyer experience pleasant and stress-free.